Simon Shingleton has been actively involved in the Oklahoma City real estate community for nearly 20 years. Simon obtained his real estate license while attending the University of Oklahoma, Price College of Business where he graduated with a degree in Business Finance. Upon graduation, Simon began work for a development firm where he oversaw the sales and development of 20+ neighborhoods across the metro. It was during this time that he refined many of the skills that contribute to his success today. His attention to detail and keen ability to problem solve contributed to the rapid business growth year over year.
In 2009, Simon joined Keller Williams as he made the transition from development into residential sales. Since then he has helped families buy and sell over $143,000,000 in Oklahoma real estate. As a single agent, Simon is unique in that he is actively involved from initial consultation through closing. Simon wants clients to know that he works hard and does whatever it takes to lead to a successful sale. He provides concierge level service whether you are a first time home buyer, or building your forever home.
An active member of Keller Williams Luxury International, Simon's expertise and experience have enabled him to become a specialist in luxury home sales. In 2022 Simon was named the Luxury Regional Ambassador in Oklahoma. Clients can expect loyalty, trustworthiness, and honesty in all things. Being the trusted resource to make decisions with and for his clients brings him fulfillment and purpose.
Simon is also a member of the Keller Wiliiams Real Estate Planner community. His experience in dealing with those who may be downsizing, moving to assisted living, or dealing with the estate of a love one who has passed on has been important to several clients in recent transactions. His certification as a Senior Relocation Specialist provides an extra level of expertise and trust for those clients entering this phase of life.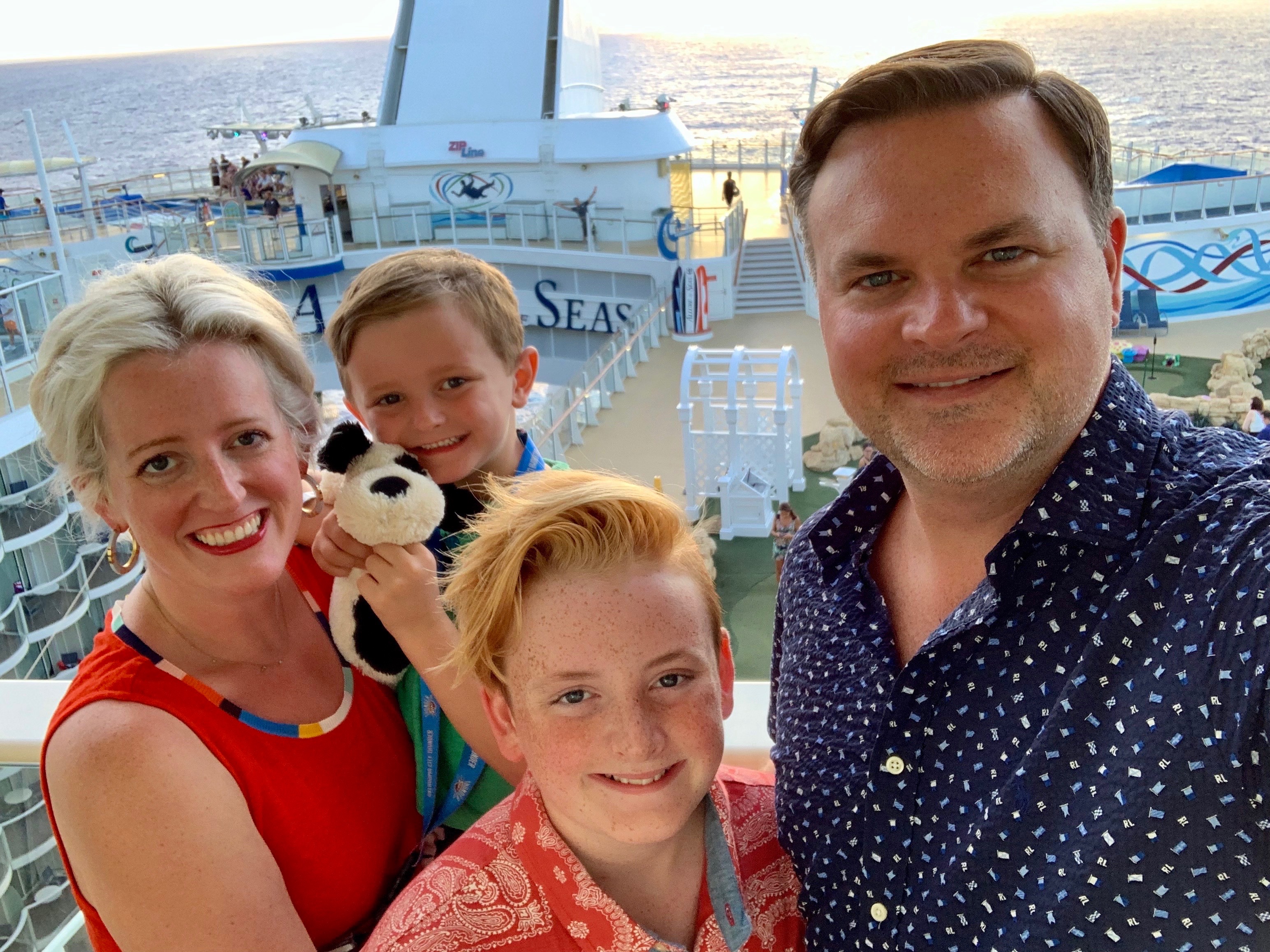 Born and raised in Oklahoma City, Simon currently resides in Quail Creek with wife Rachel (designer, blogger & owner of Pencil Shavings Studio), and sons, Jude and Archer. The Shingletons are active members at Crossings Community Church and also enjoy their vacation home at Lake Eufaula's Carlton Landing. They are intentional about curating experiences through travel as a family.

He also serves on the Associate Leadership Council at Keller Williams Elite.
Active in his community, he served as a board member of the Quail Creek Homeowners Association as well as Vice President for many years.
Named 10 Best in Oklahoma for Client Satisfaction by the American Institute of Real Estate Professionals 2019

2021-2022 Top Luxury Member
2022 Top Luxury Individual KW Elite
2022 Outstanding Production Award Keller Williams Elite
2022 Top individual in GCI Keller Williams Elite
2018 Top Individual in GCI Keller Williams Elite
2016 #1 in GCI in State of Oklahoma Keller Williams
2016 #1 Individual at Keller Williams Elite
2016 Top Luxury Member in Closed Transactions
2016 Platinum Award for Sales Production

2015 Largest Home Sold in OKC

2014 #1 in GCI & Units for office of over 200 in the Oklahoma City Keller William Elite Office
Best of the Best 2011
GenNext Innovator of the Year for Best Use of Technology